What we do.
Our goal is far-reaching: to raise awareness where it's lacking, inspire a spirit of inclusiveness and influence other communities to do the same throughout New England and beyond.
The Access Navigators team is led by Todd Hanson, a prominent local architect who lives with a neuromuscular disease that requires him to use a wheelchair for mobility and an iPad for speech. Anne Weidman does assessments and writes reviews; William Tucker provides technology support. The team members are colleagues at JSA Design, a Portsmouth, NH-based architecture firm and advocate of accessible environments. The firm provided the initial support and encouragement for this initiative by providing technical resources and schedule flexibility that allowed the Access team to perform assessments and travel to speaking engagements.
Three people, in three months, with the blessing of their firm and a budget of nothing, created something pretty big for residents and visitors in Portsmouth, NH.
Todd Hanson, FAIA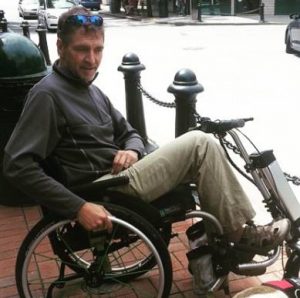 Todd is an architect who prides himself on doing what it takes to gain real empathy with all who would experience his designs. He has focused his career on tailoring environments to meet the emotional and physical needs of disparate users. 'It wasn't until I became disabled that I could truly appreciate all that I didn't comprehend in regards to barriers, accessibility and inclusive environments,' he says. As a principal with JSA Design, Todd leads the healthcare design studio. A long-time Portsmouth resident, he enjoys the vibrant restaurants, bars and nightlife of historic downtown Portsmouth. But from a wheelchair, the familiar became unfamiliar, seemingly inaccessible and off limits. In 2016, Todd had an epiphany: solve the accessibility mysteries and share the solutions. Within months, Access Navigators was launched.
Anne Weidman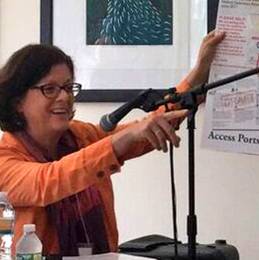 Anne has become a pro at recognizing the impediments to mobility that show up everywhere. As the Access Navigators 'Inspector General,' she works directly with business owners and tourism leaders to help communities understand the power of accessibility as a strong economic driver. In her spare time, Anne leads the marketing effort at JSA Design.
William Tucker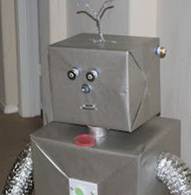 'Tuck' is indispensable as the guy who transforms our vision to reality by designing, implementing and managing our technology-based solutions, including our web presence, online data collection forms, accessibility maps and business listings. He manages the information technology at JSA Design and, when he can pull himself away from Twitter, dabbles in political reporting.