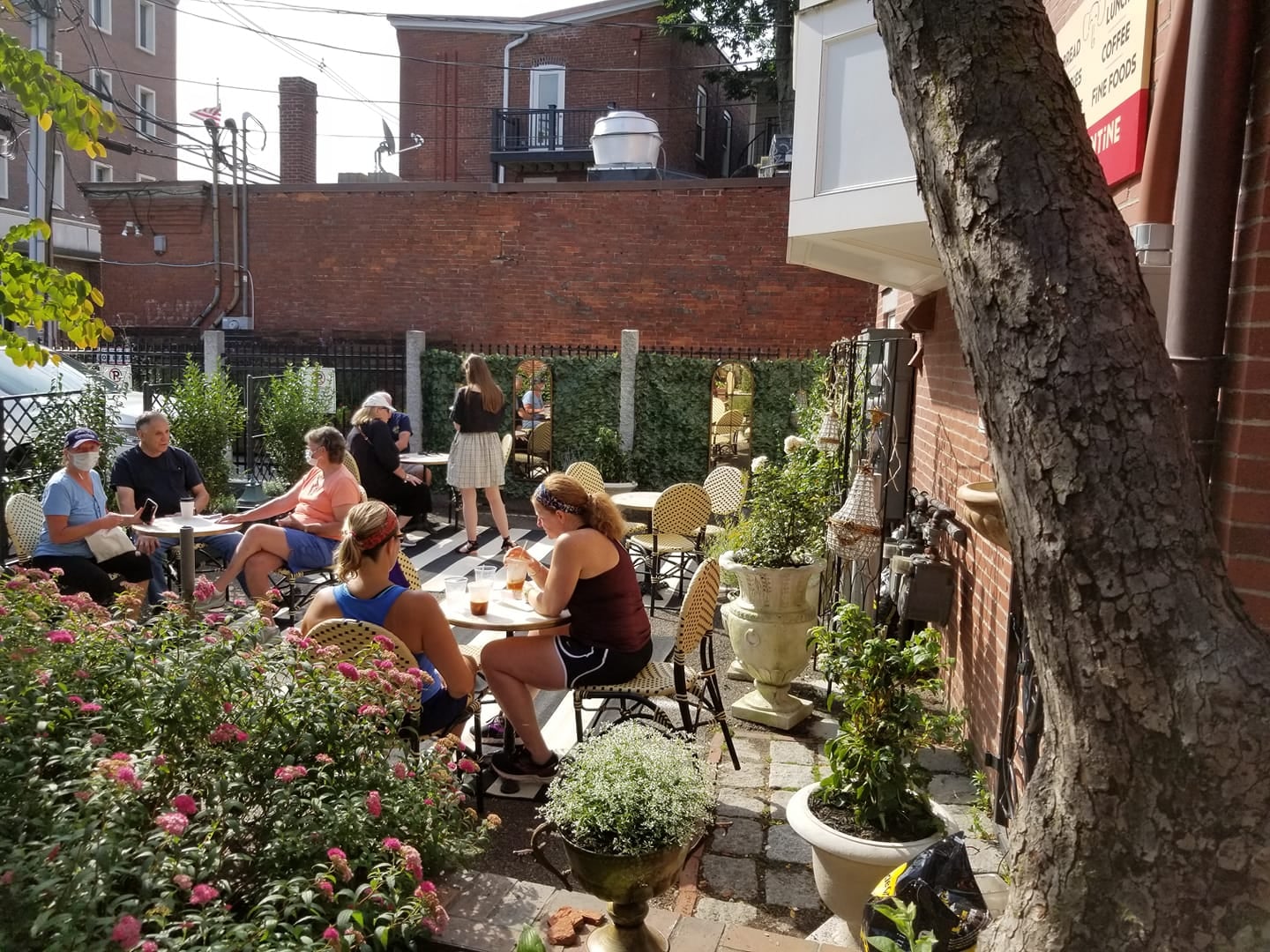 The back patio at Elephantine Bakery is lovely, wheel friendly, and filled with standard height tables. A fully accessible restroom is inside the bakery.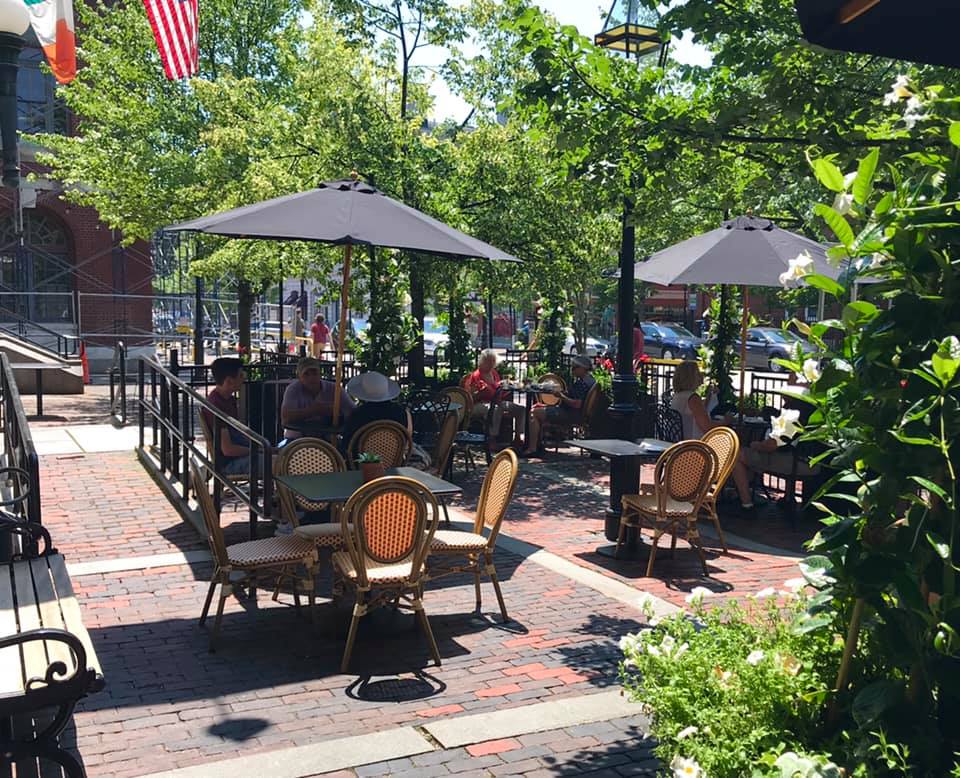 Tuscan Kitchen has created an outdoor dining oasis in Portsmouth's Market Square. Access is easy, no thresholds or curbs. All tables are standard height. Right hand door has an automatic opener button for easy path to accessible restrooms inside. (Door is marked staff only, no worries, others may use it too.)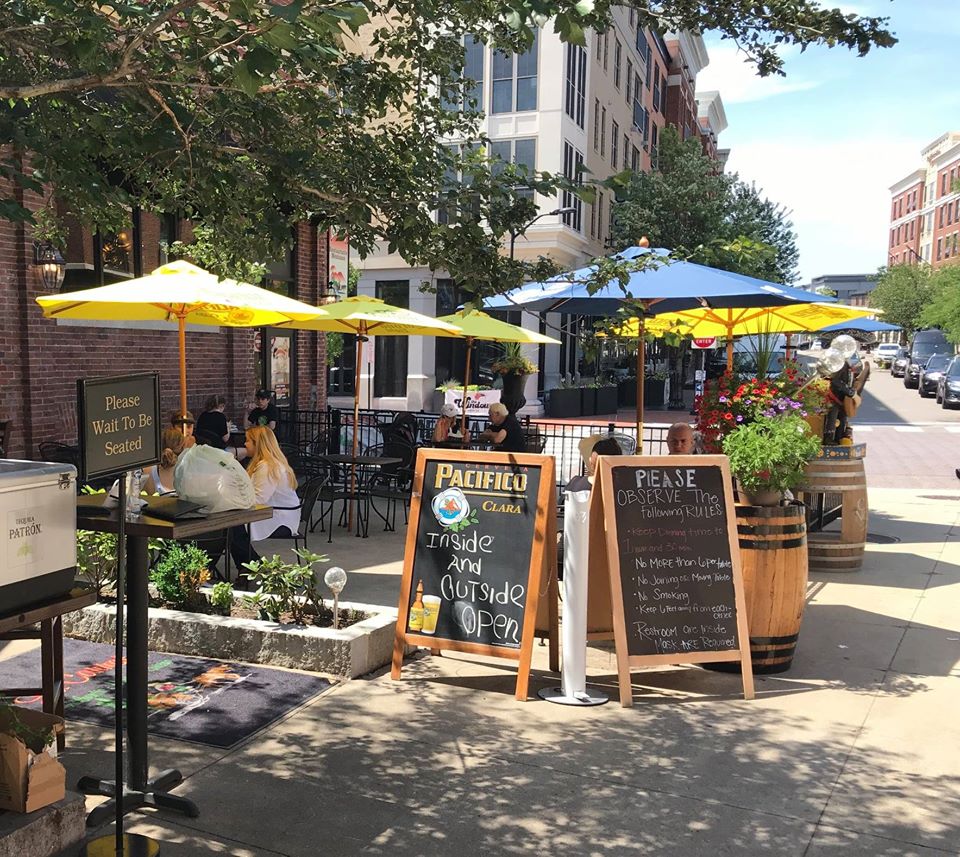 At La Carreta Portsmouth, the patio, on Vaughn Mall, is an easy choice. The hostess will move the sidewalk sign for a wheel-friendly entry. Tables are standard height. Accessible indoor restrooms are accessed using a lift at the restaurant entry. Parking is a few feet away in the Worth parking lot. With five restaurants operating outdoors in Vaughn Mall, this pedestrian promenade has a festive atmosphere!